Raptor Resource Project Forum
December 06, 2022, 08:48:02 AM
Welcome, Guest
1
on: Today at 08:35:49 AM
Started by Lani - Last post by LORIDAVIS


lol

This one reminds me of our Mom Decorah and DM2
2
on: Today at 08:24:00 AM
Started by Lani - Last post by Eagles4evr1116
Happy Birthday Godiva
3
on: Today at 08:12:28 AM
Started by calhound - Last post by calihoula
hi joho i saw on tv christy died wondered how sad for sure surprised too but you just never know indy said to tell you he is a mule mules ...mother is horse father is donkey but really i got a donkey calendar for next year and some of those pictures be looking at indy
Mule Facts
What makes a mule different from a horse?
First, let's clarify what a mule is. A mule is the offspring of a male donkey (a jack) and a female horse (a mare). A horse has 64 chromosomes, and a donkey has 62. The mule ends up with 63. Mules can be either male or female, but, because of the odd number of chromosomes, they can't reproduce. However, a male mule should be gelded in order to make him a safe and sociable animal.
Except for the long ears, mules look very similar to horses, but their muscle composition is different. Mules have smoother muscles than horses. Think of a football player's muscle build compared to that of a ballerina's. Both are very strong, but the mule has greater physical strength for its size, and more endurance. A mule gets its athletic ability from the horse and its intelligence from the donkey. Donkeys and mules have been labeled "stubborn" for centuries, but it is really only an abundance of common sense and a strong desire for self-preservation that might make them inclined to resist. Mules and donkeys actually have a natural attraction to humans. When treated with patience, kindness and understanding, they learn to trust and obey. If they are treated with force and abuse, they are not likely to comply with your wishes. If only a mule could talk, most people would be surprised at how smart they really are!
indys has a more narrow butt than horse big round one and indys belly looks different he is very sure footed his hooves lots smaller than a horse mules lot more healthy than a horse. they dont get all the bad stuff horses can get some yes like foundering so vet said only two hours out in pasture then up in barn no problem. maybe your coffee cup got a crack in it

no dogs do not seem to smell him or just use to me smelling like that i got lots of smells penny is a window watcher and lifts drape up looks out see indy in his pasture barks loudly shut up penny penny get away from that window! dogs in when indy is out they would scare him running down to end of their yards acting like idiots
4
on: Today at 07:54:09 AM
Started by Lani - Last post by clynndunn
Decorah North - look at those corn husks!
5
on: Today at 07:51:56 AM
Started by LisaG1967 - Last post by Phyl
Dec 6, 2022 7:50 AM
Camera Time: Dec 6, 2022 7:50 AM CST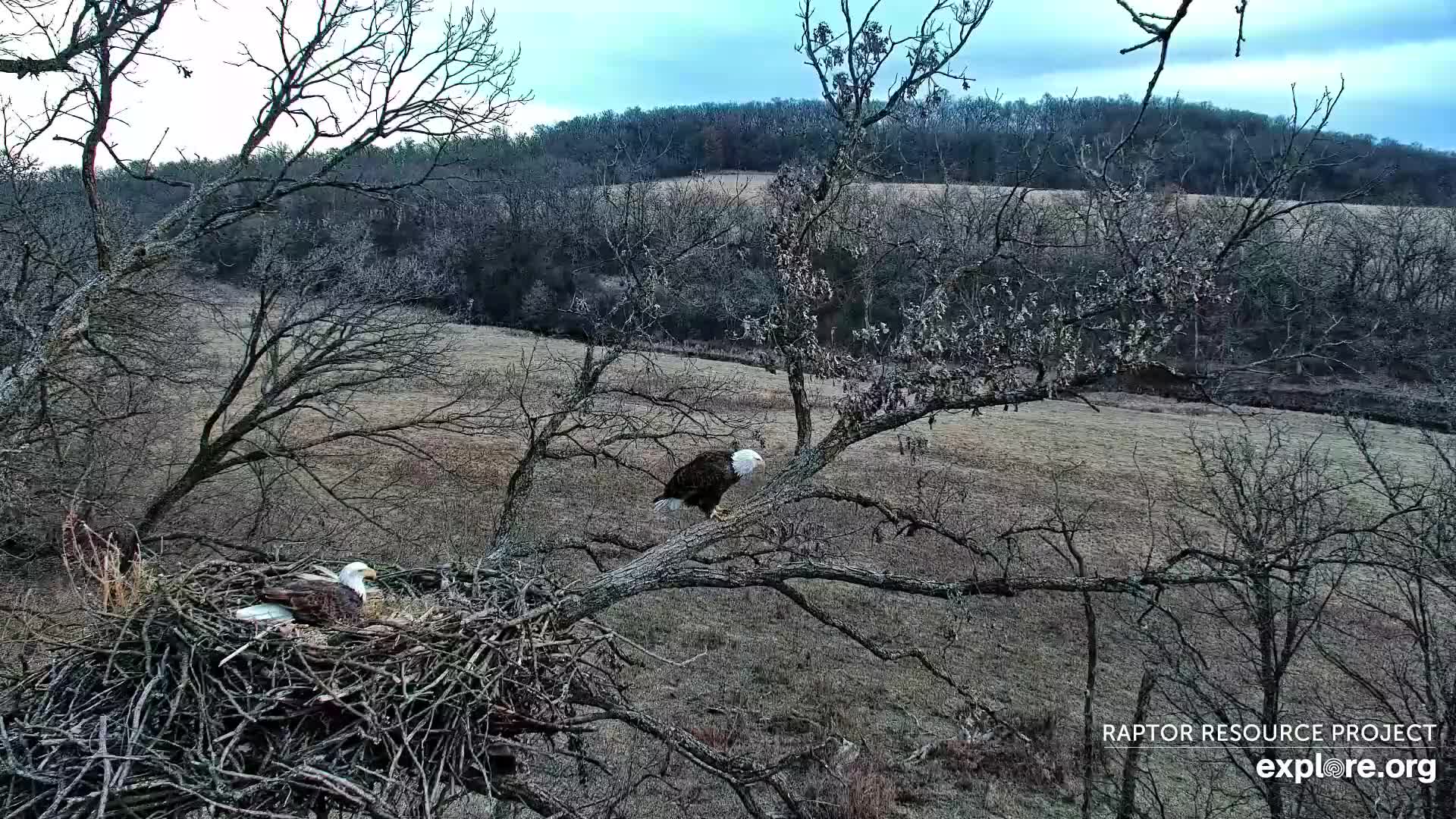 6
on: Today at 07:51:04 AM
Started by LBLNJ0668 - Last post by paulie
Good Morning,

LB, Sounds like you had a nice weekend binge watching shows while raining. And oh no to the rats returning!! I remember your past battle with them and also management not doing much. Enjoy your last day of vacation. Did you go to pool PT early this morning?

jicaji, Nice that you decorated your tree. Not nice you and Jim weren't feeling good! Are you both feeling better now? Hope so.

Another rainy drizzly chilly day. Blah.

#3 yesterday

7
on: Today at 07:50:43 AM
Started by Lani - Last post by clynndunn
Happy Birthday Godiva!
8
on: Today at 07:50:24 AM
Started by LisaG1967 - Last post by Phyl
Dec 6, 2022 7:47 AM
Camera Time: Dec 6, 2022 7:47 AM CST
DNNF in the nest fussing with corn husks and Mr. North in back ground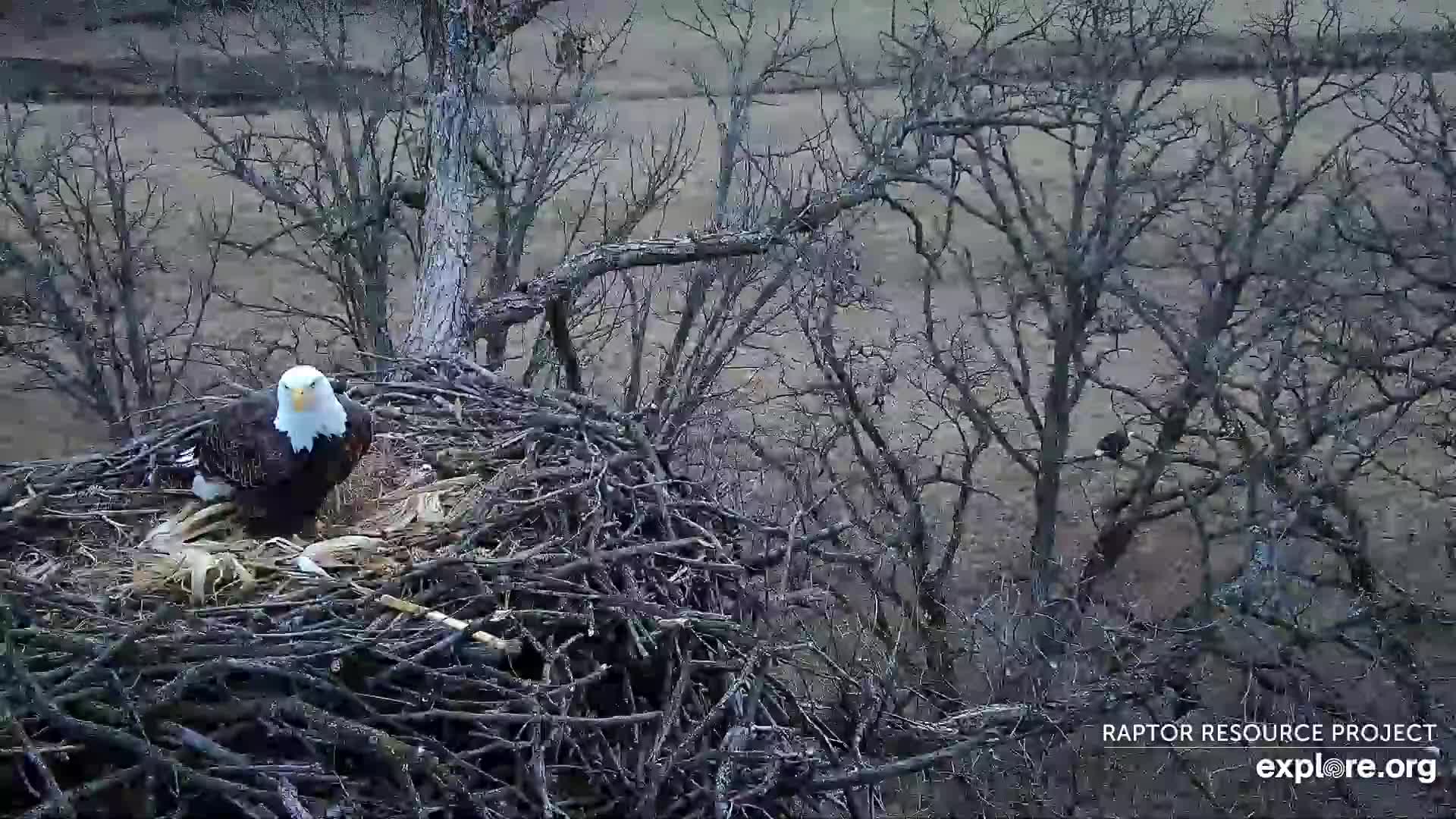 9
on: Today at 07:45:05 AM
Started by Lani - Last post by kbshcb
Morning all...

Snow inbound over 5 of the next 9 days.....will have to plan accordingly...

tsk and Lisa - the recipe looks good with the two different cans of soup. My thought was if using a crockpot, which is what I would do, if I'd add the soup in the beginning....instead of beef broth...
5 hours on low sounds about right for a crockpot to cook the meat to me...

Lani - love the updates on the albatross....so dang cute and am happy to see Mum.

Ollie is staring at me....to probably go outside soon.....a walk in the cards later.....we go slow on those icy roads.

Same ol same ol today: more deep cleaning, this time the cabinet in kitchen cleaned and polished..
10
on: Today at 07:43:44 AM
Started by Lani - Last post by clynndunn
Good Morning Beakers!


25 here right now, snow showers this morning, high 42!

Phyl, each morning the city slowly wakes up, we can see it in the Cliff View! Oh, a Christmas party on a riverboat would be fun! Love the Hatchery couple on the Y! WOW on the moon picture! The first time I went to Decorah I was very surprized! In the picture, the barn looks a distance away from the tree, but it's not! Trout Run is directly under the nest, then there is quite a hill up to the barn on the other side of trout run. But it's not near as far away as it looks! Love the Nest Kit cartoon! Perfect!

tsk, when I got my car back after having the hail damage repaired my radio was on a Mexican station...LOUD! I listen to Sirius only. I do remember one time when I had the same issue you have had, the automatic lights were off and I discovered all of a sudden that I was driving in the dark!

E4E, I would also read Liz Taylor's biography, such an icon and such a life...8 marriages, seven husbands. Such a beauty, and not blonde!

Lani, sweet little ginger kitty, looks like Harley when he was little!

Lisa, we have enchiladas about every month, either Kelsey makes them with her helper, or I do. I have my Mom's recipe, delicious!

Decorah - don't know which one this, but nestorations are ongoing!



LesleytheBirdNerd - Chickadees make squabbling look cute 💙💜 🐦